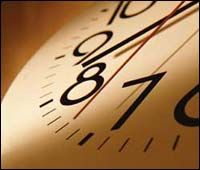 We, the owners of this Minuteman Press franchise in Mississauga, purchased an existing print shop business in 1987 and immediately began upgrading and purchasing more state of the art printing equipment. In 2012 we celebrated 25 years of successful business in this location. As a testament to that, we have a steady stream of print requests from repeat customers, some local and some submitting print jobs from all across the country.
Our dedicated management and staff all work with the same goal in mind, which is to satisfy the customer so they will return. That's the key to our success in the printing business.
"If it's not to spec, we'll fix it and print it again or it doesn't go out the door."